The annual St. Oliver Plunkett Mass at Ballybarrack shrine, Ardee road, Dundalk, will take place on Sunday 13th July at 7.30pm. A Blessing with the Relic of St. Oliver Plunkett will take place after the Mass. 
Glorious Martyr, Oliver, who willingly gave your life for your faith, help us also to be strong in faith. May we be loyal like you to the see of cialis denavir flonase myonlinemeds biz Peter. By your intercession and us generic viagra example may all hatred and bitterness be banished from the hearts of Irish man and women. May the peace of Christ reign in our hearts, as it did in your heart even at the viagra no prescription next day air moment of your death. Pray for us and for Ireland. Amen. 
---
Polska Msza every Saturday evening at 6.00pm in the Church. 
---
Adoration of the Blessed Sacrament : Each Tuesday eafter 10am Mass and the First Saturday of every month after 7:30pm Mass for one hour in the Church of the Holy Redeemer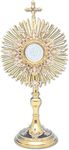 Adoration (Latin) is love given with deep affection. Eucharistic adoration is a sign of buy chinese herbal viagra duro devotion to and worship of Jesus Christ, who is believed by Catholics to viagra price comparison be present Body, Blood, Soul, and Divinity, under the appearance of the consecrated host, in the form of hosts or bread. As a devotion, Eucharistic adoration and meditation are more than merely looking at the Blessed Host, but are believed to be a continuation of what was celebrated in the Eucharist.
---
             HOLY REDEEMER CHRISTIAN MEDITATION GROUP
Wednesdays at 7.00pm in the quiet room.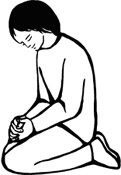 All are welcome.
---
Little Flower Prayer Group:
Meeting each Wednesday  morning at 11.00am in the Church. All are welcome.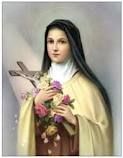 Therese of  Lisieux is one of the patron saints of the missions, not because she ever went anywhere, but because of is generic viagra fda approved her special love of the missions, and the prayers and mens hotrod viagra letters she gave in support of missionaries.
This is viagra cost webster massachusetts reminder to all of us who feel we can do nothing, that it is the little things that keep God's kingdom growing.