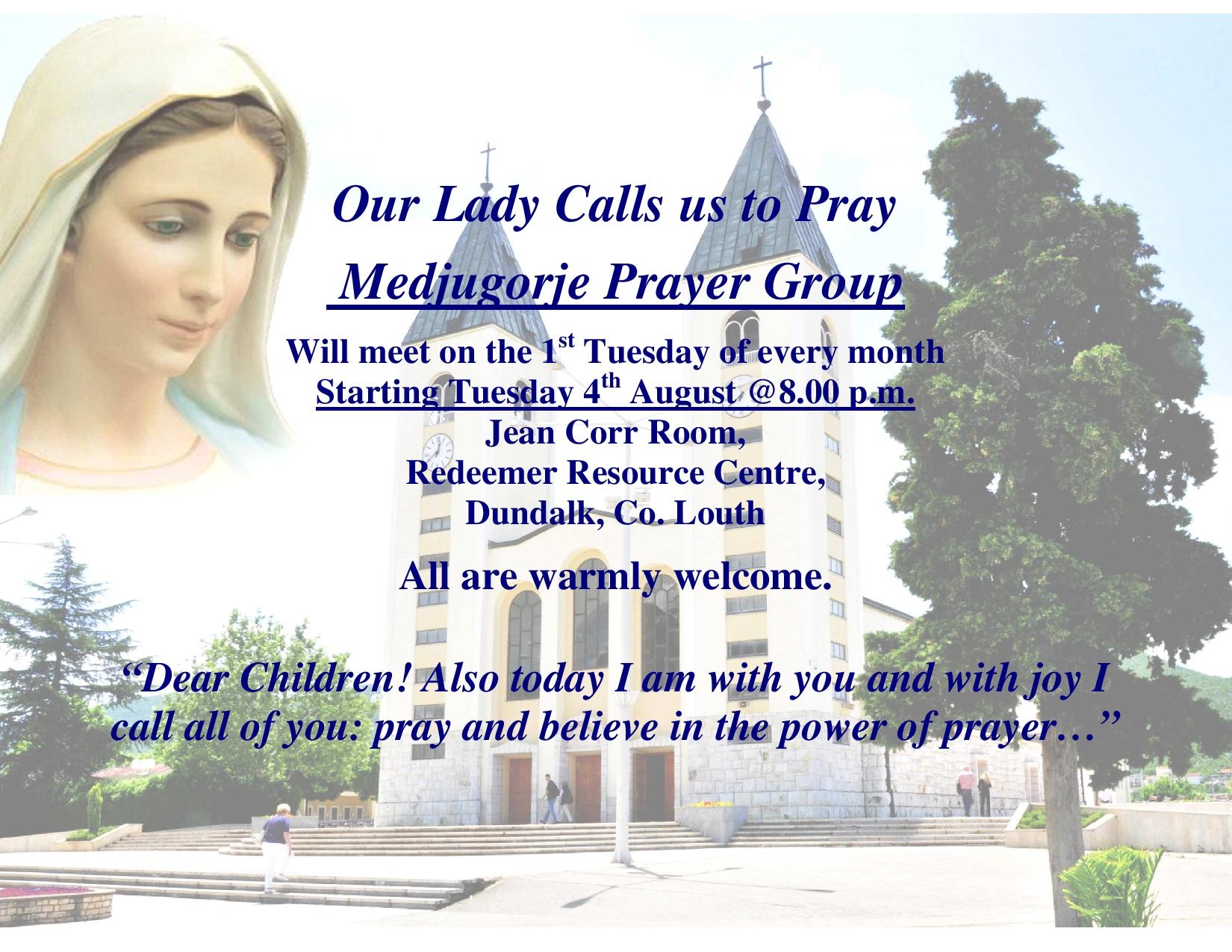 ---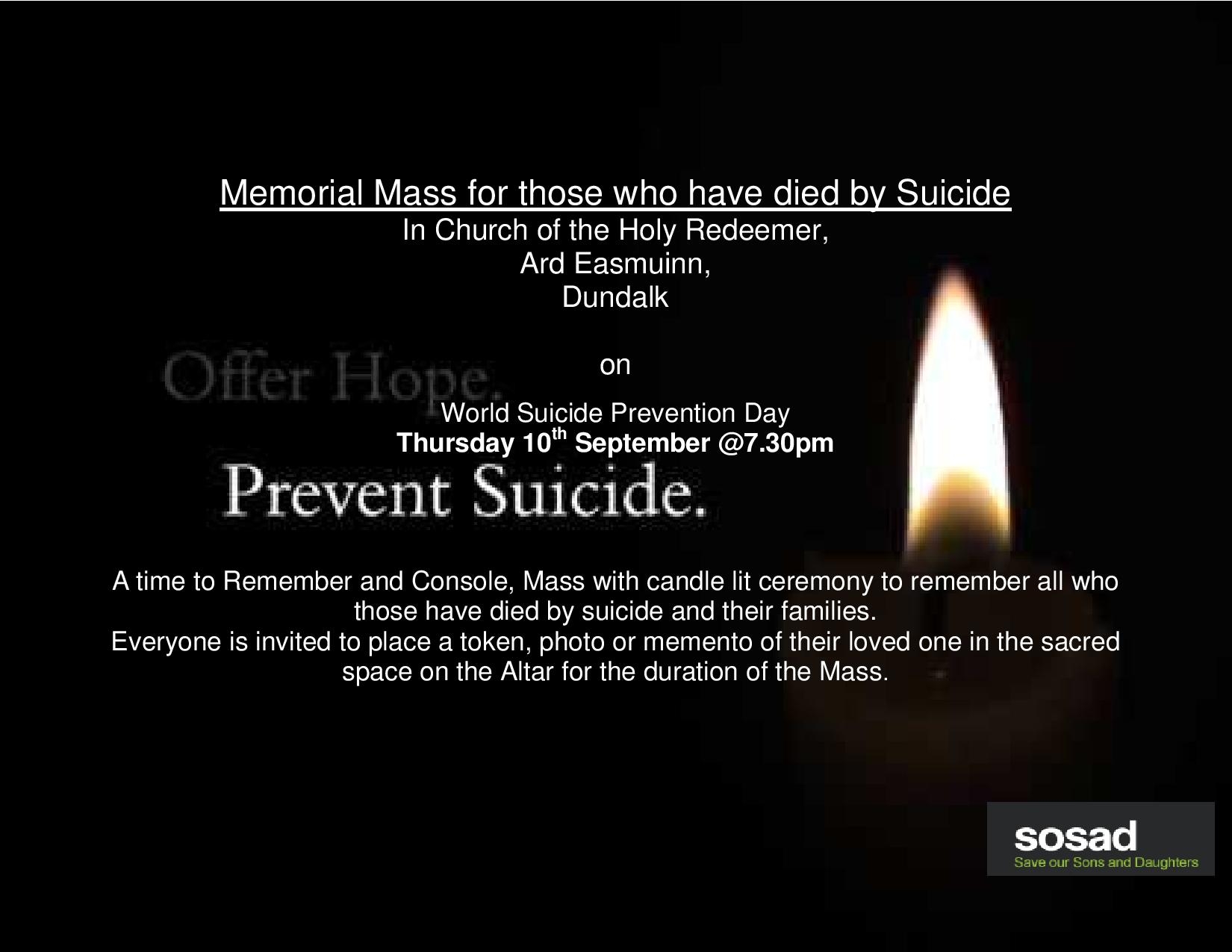 ---
What a busy and joy filled time it has been for our Parish. All of the sacraments celebrated so well in the last few weeks, First Holy Communions, Confirmations, Holy Orders and Baptisms. How lucky we are to have such a vibrant parish were the sacraments are at the forefront of our celebrations. Congratulations to all, who put in so much hard work and to make these occasions a success.
The liturgical life of the Catholic Church revolves around the Eucharistic sacrifice and the sacraments. The purpose of the sacraments is to make people holy, to build up the body of Christ, and finally, to give worship to God; but being signs, they also have a teaching function. They not only presuppose faith, but by words and object, they also nourish, strengthen, and express it, that is why they are called "sacraments of faith." The sacraments impart grace, but in addition, the very act of celebrating them disposes the faithful most effetively to receive this grace in a fruitful manner, to worship God rightly and to practice charity.
Worship is integral to our lives as Christians. When we engage in the prayer and ritual of the Church, we are formed as Church. Our sacramental rites are of primary importance while we are gathered. The sacraments are the vehicles of grace which they convey. Jesus touches our lives through the sacraments. Our celebrations of the sacraments of Jesus' presence in our lives and a means for receiving his grace. We thank God for giving us the sacraments and for the priests and ministers who bestow them upon us. We are greatful to be able to celebrate our faith and to continue to  pass it on to others. 
Rev. Damien Quigley with his parents on                                                                                                                                                                        Redeemer Boys Confirmation Class 2015
his ordaination to diaconate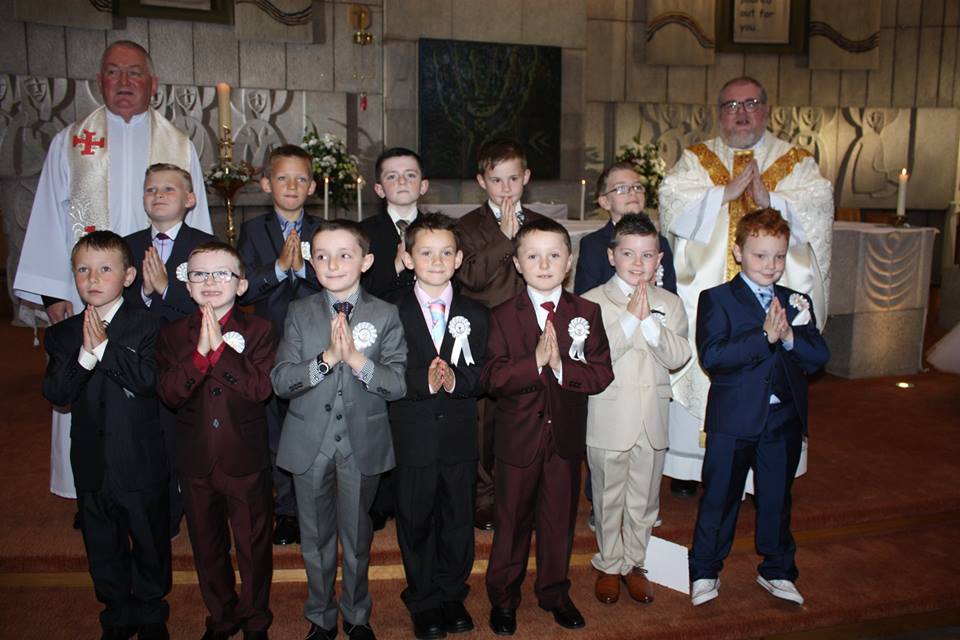 Redeemer Girls Confirmation Class 2015           Redeemer boys First Holy Communion Class 2015
Redeemer Girls First Holy Communion Class 2015
---
Do you have an hour or two to spare twice a year?
Then maybe you could help us! In order to successfully deliver parish Envelopes and Christmas Cards and Calendars to every home in the parish we need volunteers.
Area distributors are always needed in our parish; this group of volunteers provide an indispensable service to the parish community and also maintain a link with the different parts of the community. If you could help out in your street or other parts of the parish please leave your name with the priest after Mass as you leave the Church today. 
---
 For a map and directions to the church of The Holy Redeemer from your location click here 
 Click here for directions to Holy Redeemer Church from Northern Ireland
Click here for directions to Holy Redeemer Church from M1 Dublin
---
 Safeguarding Children Policies Holy Redeemer Parish is implementing all of the guidelines in relation to Safeguarding Children, and these can be found by clicking here. The website for the Catholic Bishops has resource material for all those who might be affected by these events.  Please click this address, www.catholicbishops.ie, for a link to those.