Something to think and pray about this week
With whom does Jesus identify? The Hungry, the thirsty, the stranger, the naked, the sick, the prisoner, the least of his brothers and sisters. If we love these brothers and sisters with an effective love that tries to ease their burdens, then we love Jesus. If we do not try to ease their burdens, then, Jesus says, we do not love him. This is indeed a hard saying, especially in a world such as ours in which we are so aware of the sufferings of so many millions of the brothers and sisters of Jesus because of the mass media. If at the end we come to such a hard saying, perhaps we may wish that we had never asked to know the values of Jesus because the task seems so impossible. We may all feel that we will be put with the goats. How can we respond?
First, we need to realize that we are asking to know the values of Jesus to love him moore and follow him more closely. We cannot change our hearts by our own willpower. If Jesus reveals to us what he values, then he will also give us the desire to want to share his values, the desire to be given a heart like his. We are asking for a gift, in other words. 
-Excerpted from Seek My Face by William A. Barry, SJ 
---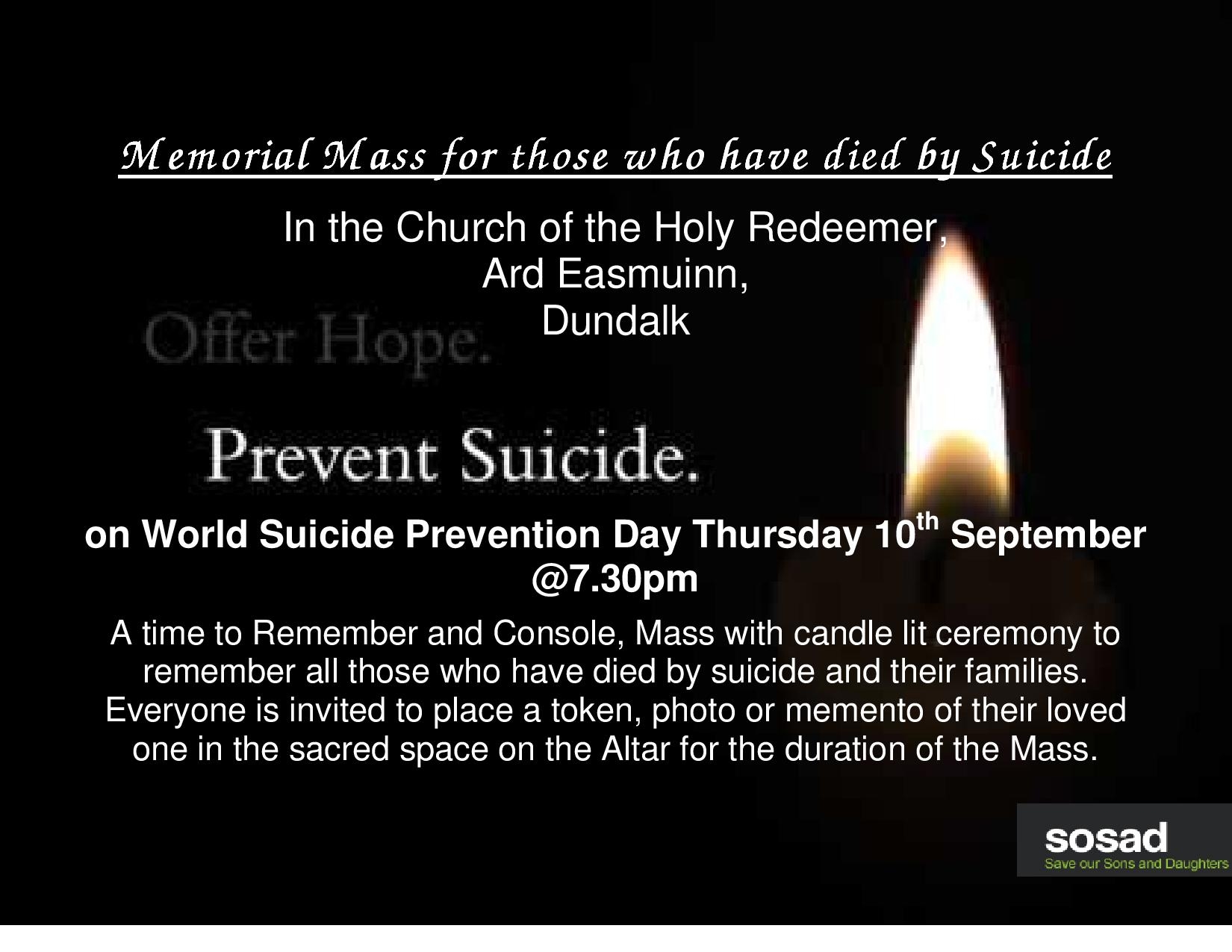 Click on the links below for some useful resources on Suicide, Bereavement and depression.
SOSAD Ireland-Bereavement due to suicide
SOSAD Ireland-Coping with depression
SOSAD Ireland-If you feel suicidal
SOSAD Ireland-Teenage Depression
SOSAD Ireland-General
---
---
 For a map and directions to the church of The Holy Redeemer from your location click here 
 Click here for directions to Holy Redeemer Church from Northern Ireland
Click here for directions to Holy Redeemer Church from M1 Dublin
---
 Safeguarding Children Policies Holy Redeemer Parish is implementing all of the guidelines in relation to Safeguarding Children, and these can be found by clicking here. The website for the Catholic Bishops has resource material for all those who might be affected by these events.  Please click this address, www.catholicbishops.ie, for a link to those.